QUALITY IS KEY FOR STEERING & SUSPENSION
---
05 Feb 2019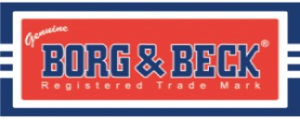 QUALITY IS KEY FOR STEERING & SUSPENSION
Borg & Beck provides the solution
Independent workshops and commercial fleet managers are always looking at where they can adopt possibilities that can give them a competitive advantage, particularly in comparison to the service offered by the franchised sector or the products supplied by the so-called 'genuine' parts providers.
When it comes to replacement steering and suspension components, any alternative option has to safeguard the independent in terms of its quality, reliability and dependability, which is why they must carefully consider the merits of the products on offer before committing their reputations, and the safety of road users, by choosing which brand they fit to the trucks, buses and coaches they service and repair.
Therefore, potential supply partners need to demonstrate that the components in their range are developed, and production parts routinely tested, at a level above and beyond the specifications of the original equipment (OE) items that they replace.
When it comes to the premium quality steering and suspension programme offered by First Line Ltd under its world renowned Borg & Beck brand, the company implements more than 18 different product assessments including metallurgical analysis, dynamic load testing, destructive fatigue testing and product specific tests, such as ball pin pull load tests and radial movement measurement. The entire range is produced to OE specification by their manufacturing partners, who naturally operate under ISO9001 and TS16949 certification. Borg & Beck suspension parts also feature a forged ball in the housings of its torque rods and V-stay bars, to ensure increased longevity in comparison to the cast parts that are increasingly common in the marketplace.
As well as being branded and batch-coded for full traceability, all Borg & Beck steering and suspension parts are fully E-coated using a process called electrophoresis. This is an organic, water-based, process which uses positively charged paint to coat the part and is commonly used throughout the automotive industry for parts that operate in hostile conditions.
The key advantages of this process including the fact that it coats all forms of metal, offers exceptional corrosion resistance in all weather conditions and provides a uniform coating across the entire surface of the product. In addition, it is environmentally friendly, has a high resistance to stone chips and other debris and provides excellent protection from chemical degeneration by oil/brake fluid etc.
With an established OE heritage and a reputation for providing premium quality CV programmes, Borg & Beck offers the independent a credible alternative to OE derived parts for DAF, Scania, Renault, Volvo, Mercedes- Benz, MAN and Iveco applications and the steering and suspension range is therefore comprehensive and now consists of more than 420 part numbers.
For more information about the premium quality CV products available from Borg & Beck, please call the sales team on: 01869 248484 or visit: www.borgandbeck.com/cv