"Remanufacturing buoyant" says Roadlink
---
05 Feb 2019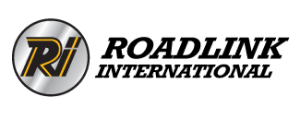 "Remanufacturing buoyant" says Roadlink
Commercial vehicle brake specialist Roadlink International has reported an increased demand in remanufacturing, with brake shoe relining and calipers both currently enjoying a buoyant period.
While remanufactured brake calipers experience higher demand at this time of year, Roadlink is reporting an even greater upsurge in demand for calipers than in previous years.
All Roadlink calipers are fully-tested and produced to the highest standards in its own ISO9001:2015 approved production facility, providing customers with both quality and value, with a full warranty and product liability insurance to guarantee complete reliability and added peace of mind.
As part of its thorough remanufacturing process, all core received is inspected closely, with components stripped and cleaned. Only those that meet its stringent quality standards are used.
After a complete rebuild, Roadlink tests every caliper on a specially developed test bench that simulates actual brake application. The body of each assembly is then hard marked with a unique code for full traceability.
There has also been an increase in output of brake shoe relining, which is due to a number of defining factors, including the growth in drum brakes used on new trailers and cost pressures on transport operators. Roadlink's continued investment in brake shoe relining has propelled the company forward as the 'go-to expert' in this area.
Having established its position over a number of years in the CV brake shoe market, Roadlink has one of the largest ranges in Europe covering more than 200 references. Brake shoes come complete with OE brake linings to suit all types of truck, trailer and PCV applications.
Roadlink's state of the art brake shoe reline operation is approved to ISO9001:2015 quality & ISO14001:2015 environmental standards. Roadlink adheres to a 15-stage production process for relining brake shoes. This involves rollers being checked where applicable and shoe platforms treated with an anti-corrosion long lasting water-based paint, unique to Roadlink.
An inspection is undertaken after each stage and shoes come supplied with a full warranty.  Every Roadlink exchange brake shoe carries a unique serial number that allows for total product traceability.
The company's brake shoe reline operation was the first in the UK to achieve the coveted Brake Assured status. The "Brake Assured" symbol guarantees that brake shoes are fully remanufactured to the highest product quality and safety standards possible.
Keith Sedgley, Roadlink joint managing director, said: "We've maintained a level of investment in brake relining and calipers, and as a result we've grown the business. It's encouraging to see the message of effective remanufacturing – offering safe, high quality products – being embraced by the CV industry."
Remanufacturing in the UK currently contributes approximately £4.3billion to the UK economy with this figure expected to grow dramatically thanks to further investment. Remanufacturing is not only good for the environment through the reduction of CO2 emissions but reduces raw material and energy consumption.
AL-KO shock absorbers set benchmark for quality                    
AL-KO, from Roadlink International, is a European brand leader in the manufacture of original equipment trailer shock absorbers. Specified by some of the world's leading OEMs, such as Schmitz, Weweler, SAF Holland, Iveco and Renault, the brand uses the same manufacturing processes and standards for the aftermarket as it does for its growing OE customer base.
More than half of all Europe's air suspended trailer axles now have AL-KO shock absorbers fitted as original equipment.
Customer benefits
AL-KO shock absorbers provide a number of benefits including: 'Virtually unbreakable' construction; a special sealing system to minimise the chance of oil leaks, thereby significantly extending service life; and, a weight-saving and durable plastic outer cover.
Furthermore, AL-KO products from Roadlink come with a three-year warranty, ensuring both trust and quality as it continues to support customers in all areas of business.
Extensive support material including technical information and cataloguing is also available to customers, with the latest 2018 catalogue featuring 272 pages of more than 350 applications for the CV market. This enables easy access to the most up-to -date information for its comprehensive range, allowing users to find the right part for the correct vehicle.
Comfort, safety & performance
Comfortable and safe driving is an important factor whatever the commercial application. These elements have been integrated into AL-KO's latest independent suspension technology, which is found in its high-performance shock absorbers for front wheel drive vehicles. These combine with a technically superior trailing link and torsion bar suspension axle, to create higher levels of performance, safety and comfort for the driver as well as precious livestock or goods.
Setting the standard
The high standards achieved by AL-KO are reflected in Roadlink's own level of commitment to delivering a vast, first-class range and service. The supplier's distribution and remanufacturing processes are audited and approved to ISO9001 & ISO14001 standards and it is this investment, combined with its Investor In People status, which demonstrates the company's quality from production to sales.