Precisium unveils new signage to be used across its stores
---
17 Jan 2020
It is with pride and pleasure that we present the brand new signage for our Precisium distributors' stores. In a competitive landscape like the automotive aftermarket, it is essential to stand out with high quality, high impact signage and branding.
A sign or logo is often the first thing a customer will see of your brand or business, and everyone knows that you only get one chance to make a first impression. That impression will determine the perception customers will have of our brand for years to come, so designers have made sure to take advantage of the strong primary colour and quality emboss wording the sign lends itself to.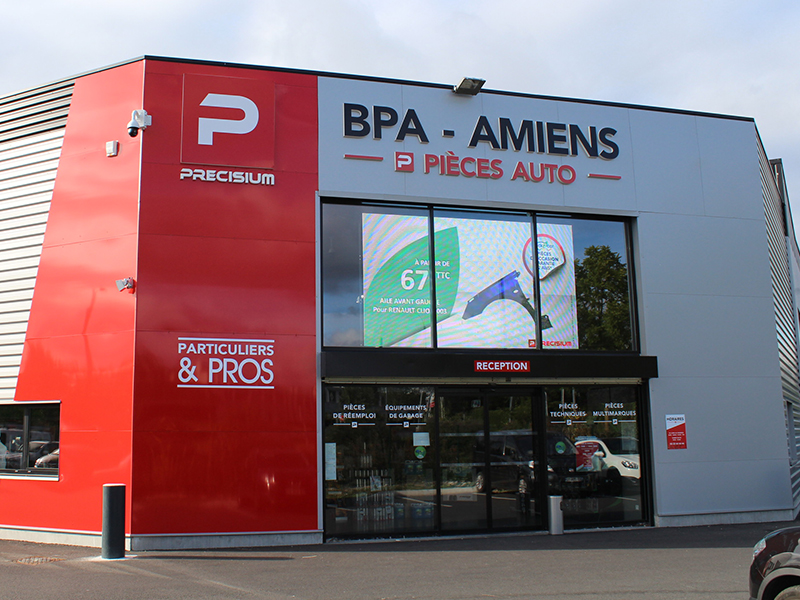 On August 28th, the BPA AMIENS store was the first to carry the brand's new charter.
The updated store exterior boasts a new embossed version of the iconic Precisium logo, resting atop a stand out red column, allowing a store to really hit home with its proud identity as a part of the Precisium family. This red pillar will become a visual reference for all customers that they are dealing with a trusted Precisium distributor.
Plans are already in place for the establishment of this fantastic new signage across 10 more retail points throughout 2020.